Application of light powder CaCO3 (PCC)
Precipitated light powder (CaCO3) is an important additive applied in many industries: ceramic industry, paint industry, paper industry, plastic industry, rubber industry, chemical industry... Depending on the whiteness, fineness, CaO containing and impurities in the powder, we use them for different purposes.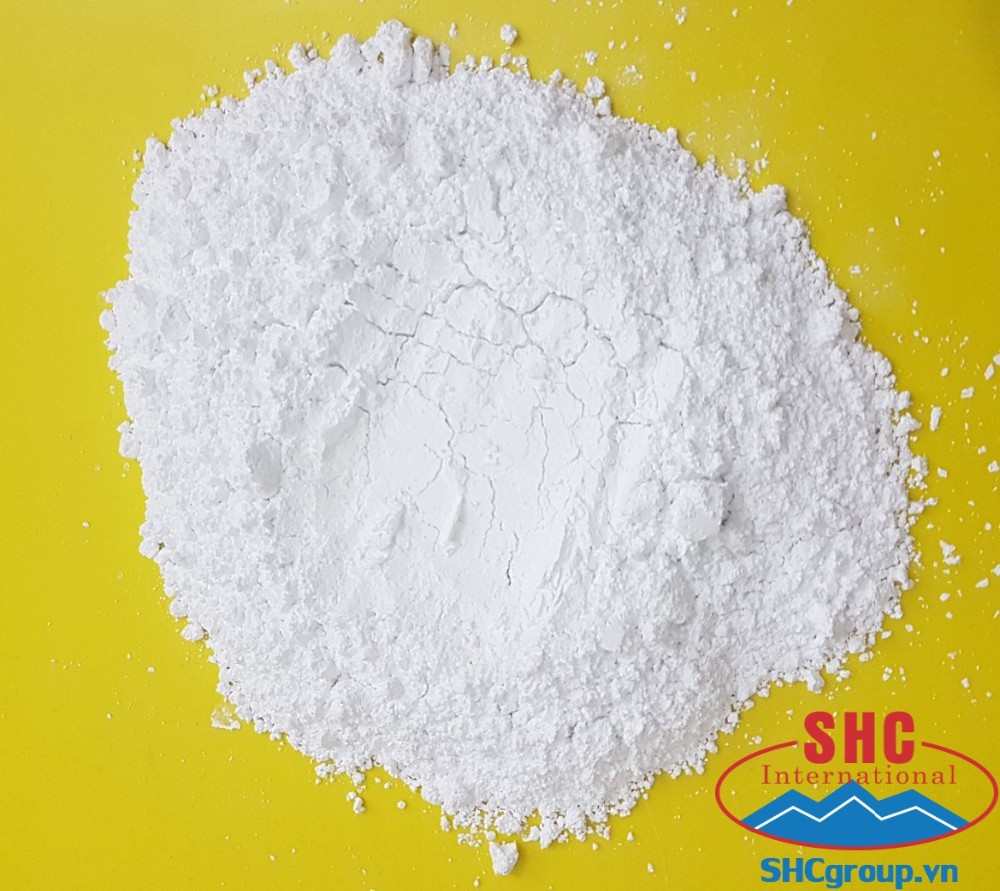 In mushroom growing medium:
Mild powder disinfects mushroom growing and incubation areas
Disinfect sawdust and make sawdust quickly decay to create nutrients for fungi
Making incense
Disinfect when there is an epidemic
Lime has mild antiseptic properties, it is used for disinfection work when there is an H5N1 epidemic of poultry or foot-and-mouth disease of cattle and cattle. When burying and destroying, people often sprinkle a thick layer of powder on animal carcasses to prevent infection.

Plastic industry
Making ceiling panels, frames, plastic doors.
Plastic pipes and fittings
Electrical cable, plastic film
Paper industry
Light powder CaCO3 as filler and surface coating agent affects the structure, strength, and waterproofing ability of paper.
Paint industry
Widely used in the water-based paint industry, helping to increase the optical ability of the paint and the weight of the paint. Light powder can account for up to 60% of the paint content. In addition, light powder paint also acts as a stretching agent.
Pharmaceutical industry
Used as an excipient in the production of talcum powder, toothpaste, baking soda
In addition, CaCO3 is produced from oyster shells, supplemented with calcium to prevent osteoporosis. Especially the elderly, pregnant people, children in growing age.
Calcium carbonate is used mainly in calcium deficiency conditions due to poor intestinal absorption of calcium, increased bone accumulation or calcium deficiency during pregnancy or lactation. Calcium carbonate is used to prevent and treat osteoporosis in adults.
Antacid, supplement electrolytes, used as a reservoir, used as an excipient.
Rubber
Light powder as filler, increase the durability of rubber.
Our Company has experiences in manufaturing and supplying types of Calcium Carbonate, limestone
For any information, please contact:
NO.18 SON HA MINERALS COMPANY
Factory: Mam Xoi Mountain, Thanh Son Commune, Kim Bang District, Ha Nam Province, Viet nam
Telephone: +84 936 212 598
Hotline: +84 986 358 011 (Whatsapp / Wechat) - Mr. Thomas
Email: export2@shcgroup.vn
Skype: export2@shcgroup.vn