White Dolomite is very good mineral but it does not much exit in Vietnam. As distribution, it is found in middble of Vietnam with medium capacity querry mine. Some day, people try to explore this material more becuase the demand of this product increased day by day.
There are many uses that made with Dolomite such as ceramic, steel making, glass making, refractory, painting, etc. The content of Magnesium and Calcium are very important to all field. We can see the specification of Dolomite as below:
MgO >21%
CaO >30%
Fe2O3 <0.06%
Al2O3 <0.04%
SiO2 <1%
K2O not trace
Na2O not trace
TiO2 not trace
Whiteness >80%
Size: Powder & Granular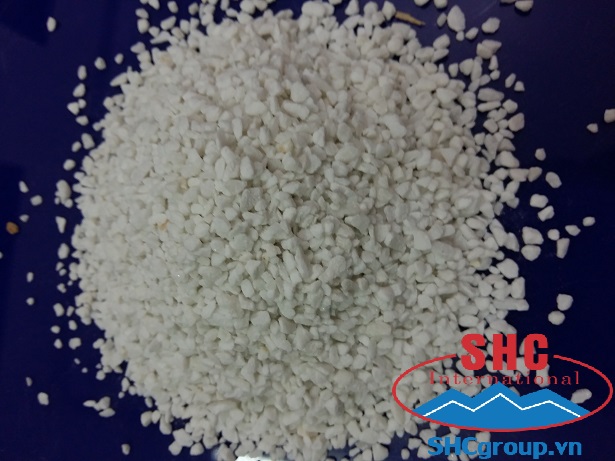 We are No.18 Son Ha Minerals Company Limited, one of top supplier on Dolomite including white and grey color. We are supplying for both of Domestic and oversea market. We commite on capacity and quality of each shipment. We can offer shipment by container and by bulk vessel if client prefer to each way.
If you are looking for this material, please feel free to contact with us for best support.
NO.18 SON HA MINERALS COMPANY
Factory: Mam Xoi Mountain, Thanh Son Commune, Kim Bang District, Ha Nam Province, VN
Telephone: +84 931 717 698 Fax: +84243.5190937
Hotline: +84 932 222 698 (Ms. Anna) / +84 931 717 698 (Mr. Henry)
Email: export1.shcgroup@gmail.com (Ms. Anna) // manager.shcgroup@gmail.com (Mr. Henry)
Skype: export1.shcgroup