The application of natural stone in beautiful house design
Natural stone is a building material that has been used in the construction of houses since ancient times to the present. With a solid structure in the geological formation process of nature, the building using natural stone could be durable over long time. Along with durability, with some special natural stones such as granite - marble, there is also a delicate value, creating an eye-catching beauty for the interior space. In general, natural stone products are very safe and friendly to the environment and people.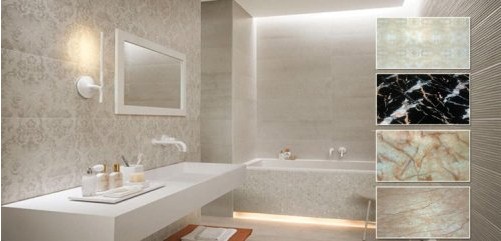 For housing projects in our country, natural stone is chosen by many people mainly because of the outstanding advantages mentioned above. Especially in the field of beautiful house design in Bien Hoa, Dong Nai, architects often use natural stone to decorate the house to make the space more vivid, luxurious and aesthetically pleasing
Houses made of beautiful natural stone
When people's needs are increasingly demanding, the use of ordinary stones or ceramic tiles to design houses becomes boring for households with conditions. Understanding the requirements of many house owners from our company, we have researched and developed quality natural stones that are suitable for house construction, especially interior decoration, which will highlight the luxurious beauty, sophisticated and modern.
With many outstanding advantages listed as above with moderate prices and easy construction, natural stone for construction gradually becomes closer to contractors and investors. To demonstrate the above content, the following are works that use natural stone for construction as well as interior decoration, inviting you to admire.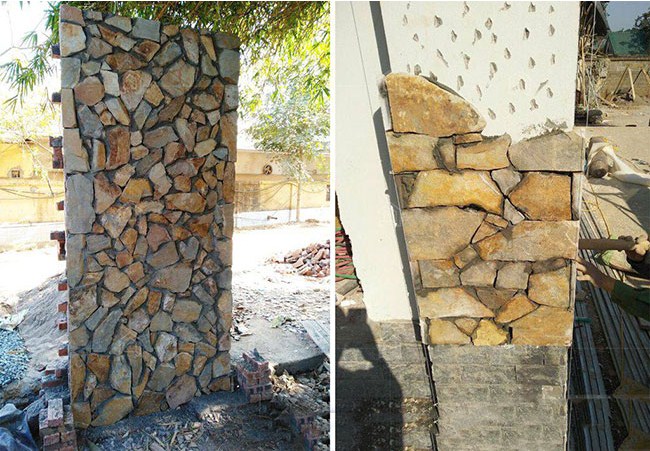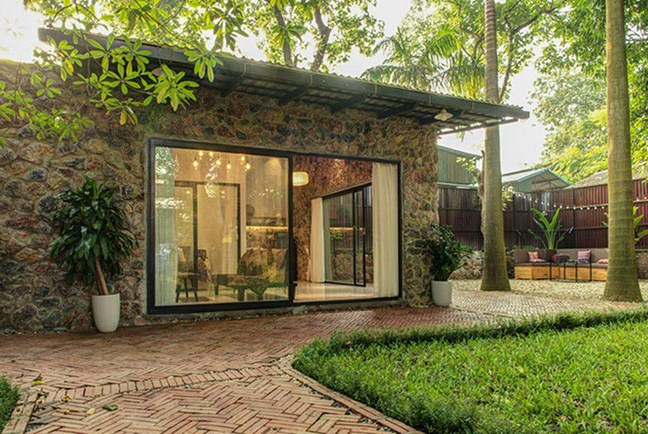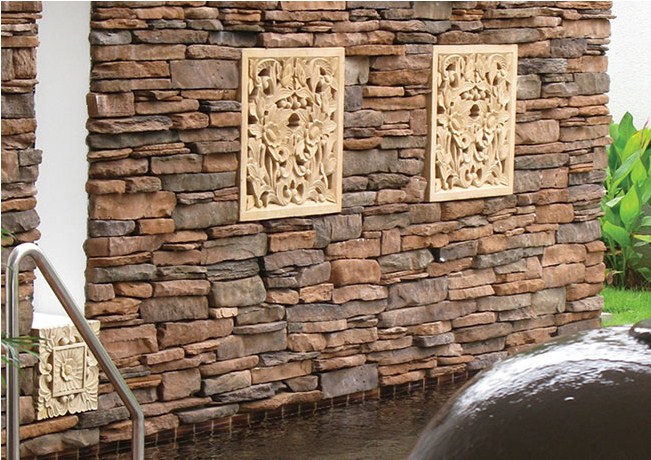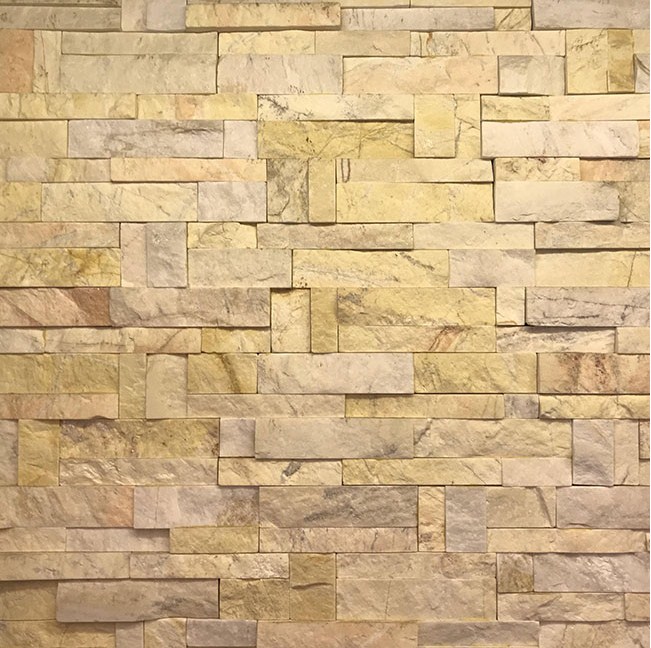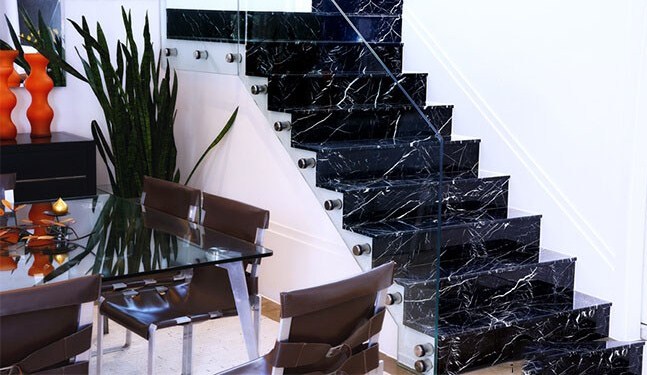 Advantages and disadvantages of natural stone in construction
Natural stone today is considered an indispensable material in the construction industry with many outstanding advantages in terms of quality and reasonable price. However, any product (building material) has its disadvantages. To be able to design a beautiful house in our country with natural stone, we need to consider the reasonable use of each house structure. Currently, reputable contractors still combine 2 types of Granite and Marble in the service of building houses in Dong Nai province. We invite you to explore the features as well as the pros and cons of the following natural stone.
Advantages of natural stone Granite
- Granite is a very diverse natural stone product with outstanding characteristics as follows:
Durable over time, good impact resistance: With the challenge of erratic sun and rain over the years, the texture is kept the same color, it is less likely to fade. Therefore, Granite is applied to project items with high friction of stairs, bathroom floors, walking stairs, ....
High heat resistance: it is possible that the stone is burned at a very high temperature, but Granite has no cracking phenomenon, after smoothing the surface can be used as kitchen furniture.
With high temperature: For countries with hot temperatures, especially Vietnam, natural stone has a very suitable advantage for use in housing design that is: always creating coolness equivalent to that of natural stone. water, helping to create a cool, comfortable space.
Waterproof and fireproof features: With a solid structure that does not allow water to pass through, of course, it has good waterproofing ability unlike wood material, so it never gets moldy.
Easy to use, convenient to clean.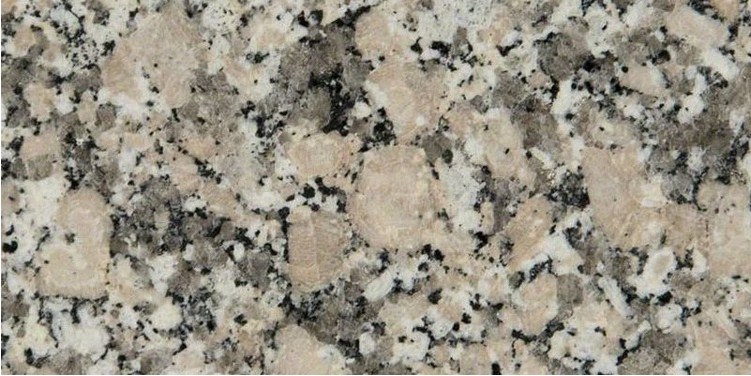 Disadvantages of natural stone Granite
Granite is very difficult to be scratched, but when it is scratched and you want to smooth it, it is very expensive because of its solid structure of its natural structure. In addition, the processing of granite products is also more expensive than artificial stone.
Due to the nature of natural stone, the color block difference is inevitable. After that, the addition or replacement will see the difference in color.
Easily corroded with chemicals such as: detergents, acids, ... Therefore, it is necessary to carefully use appropriate cleaning solutions to ensure the life of the product.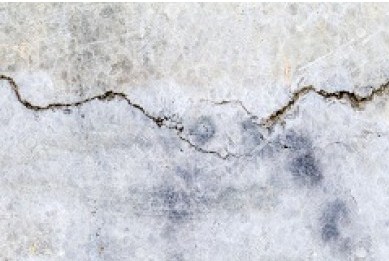 Advantages of marble natural stone
Stone veins: Marble has a distinct beauty. Each of these stones, when cut, has a unique line that cannot be mixed with other stones. That is the point of the marble with its natural texture and monolithic shape that many customers pay attention to.
Outstanding color: this is an important factor to penetrate deeply into the vision of many owners because of its outstanding color.
Durability: Not inferior to natural stone Granite, but Marble can also challenge all adverse conditions due to weather and human impact for a long time.
Heat resistance: perhaps this is the most outstanding advantage ever for safety when using to help your home always be protected from the danger of fire and explosion.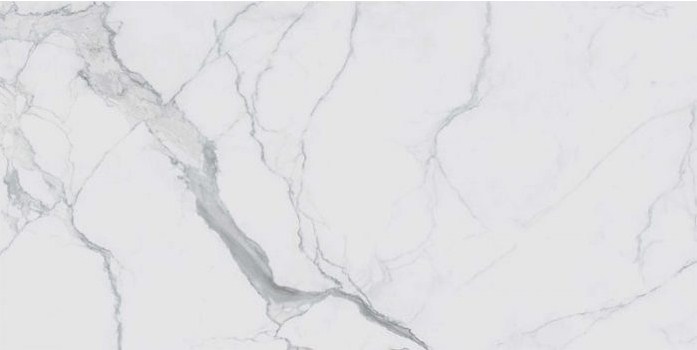 About the disadvantages of marble
Hardness: similar in structure to limestone because it is powdery, so it is not as hard as Granite. So the resistance is still when it is guaranteed and when the color is absorbed, it is easy to change and lose points in aesthetics.
Cost: The waterproofing ability is not high to keep the beauty as required, so it needs more sophisticated processing, so it generates a higher price.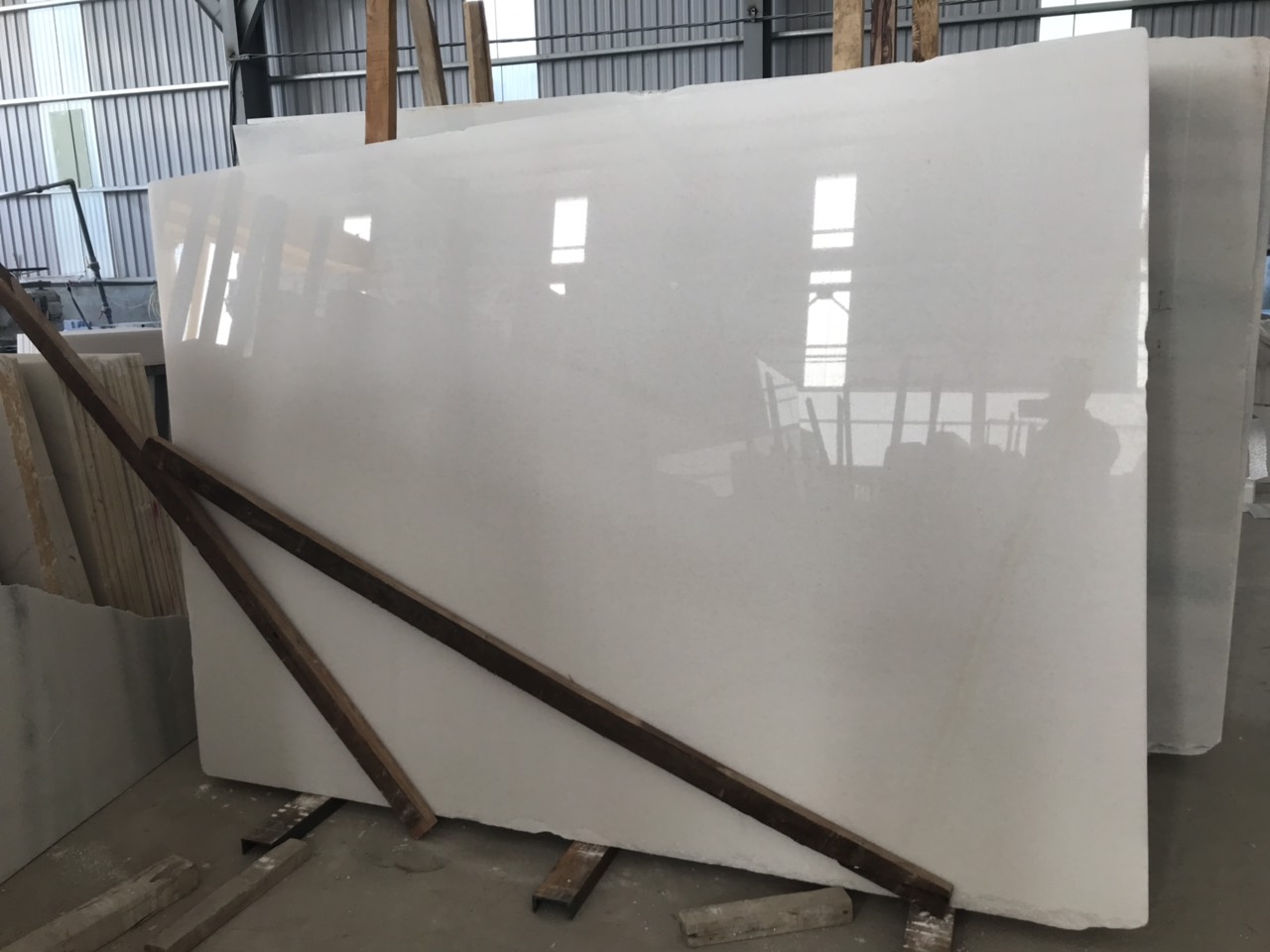 If you are wondering whether to choose natural stone for your future home? Check out some of these samples!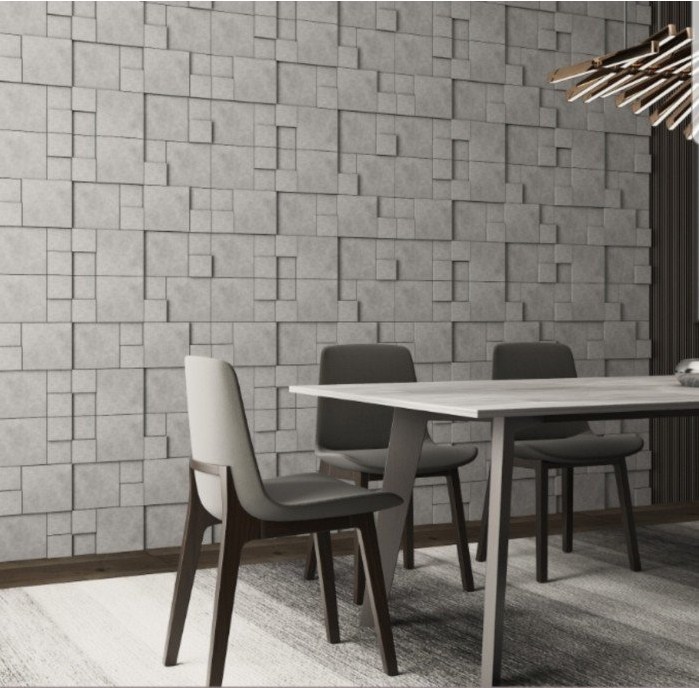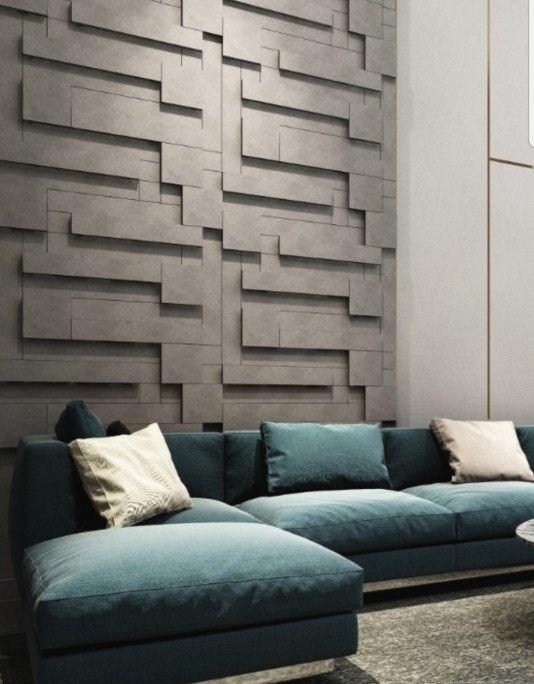 Our Company has experiences in manufaturing and distributing types of stone slab, tiles, pavers.
For any information, please contact:
NO.18 SON HA MINERALS COMPANY
Factory: Mam Xoi Mountain, Thanh Son Commune, Kim Bang District, Ha Nam Province, Viet nam
Telephone: +84 931 717 698 Fax: +84243.5190937
Hotline: +84 936 212 598 (Mr. Thomas) / +84 931 717 698 (Mr. Henry)
Email: export2@shcgroup.vn (Mr. Thomas) // manager.shcgroup@gmail.com (Mr. Henry)