Calcium carbonate is the most widely used mineral in the paper, plastics, paints and coatings industries both as a filler – and due to its special white color - as a coating pigment. In the paper industry it is valued worldwide for its high brightness and light scattering characteristics, and is used as an inexpensive filler to make bright opaque paper. Filler is used at the wet-end of paper making machines, and calcium carbonate filler allows for the paper to be bright and smooth. As an extender, calcium carbonate can represent as much as 30% by weight in paints. Calcium carbonate also is used widely as a filler in adhesives, and sealants.
We are No.8 Son Ha Minerals Company Limited, one of leading manufacturer and supplier on both Uncoated and Coated Calcium Carbonate Powder in Vietnam.
Today we are please to send some of picturers about shipment on Coated Calcium Carbonate Powder for your reference as below: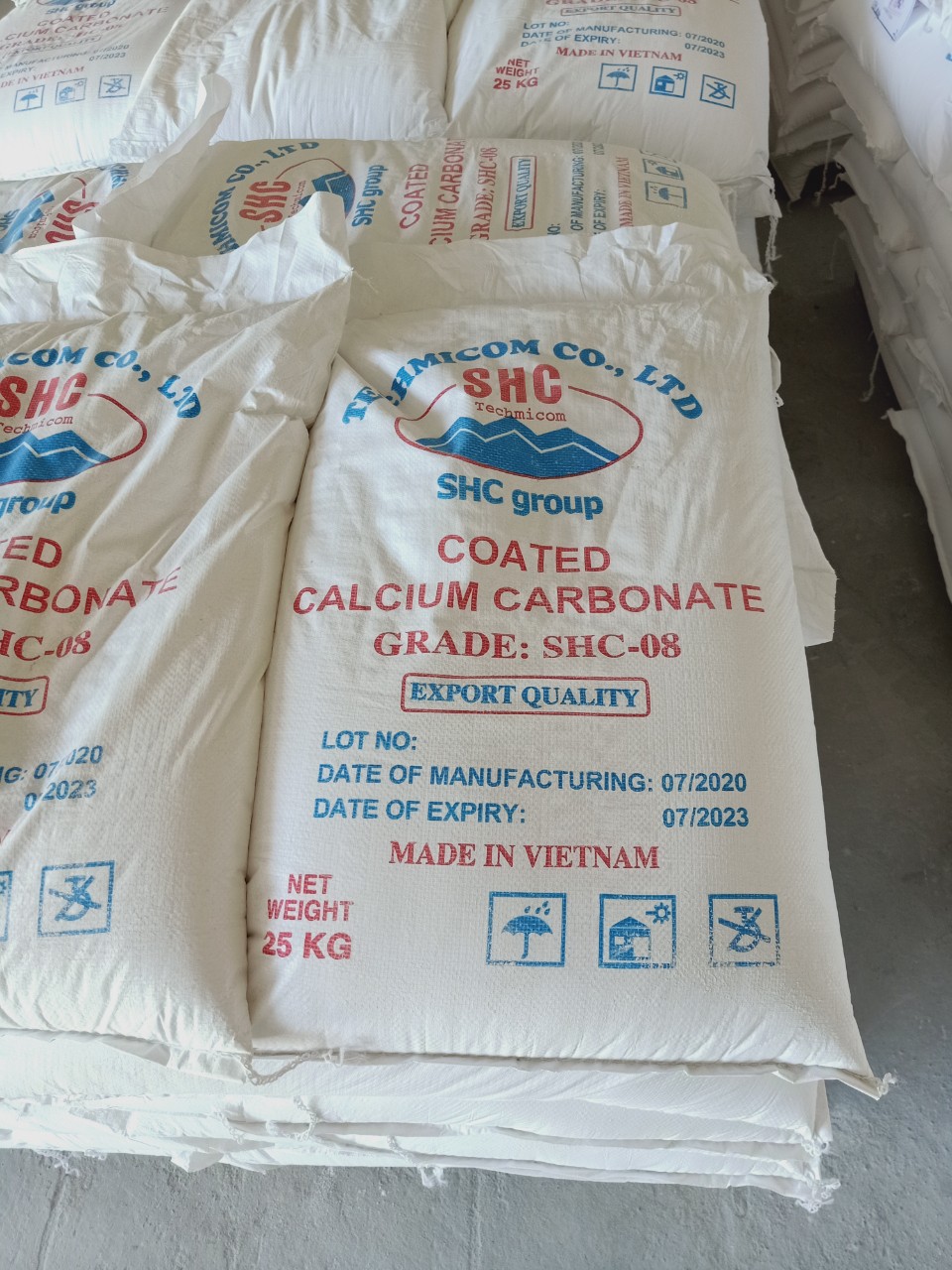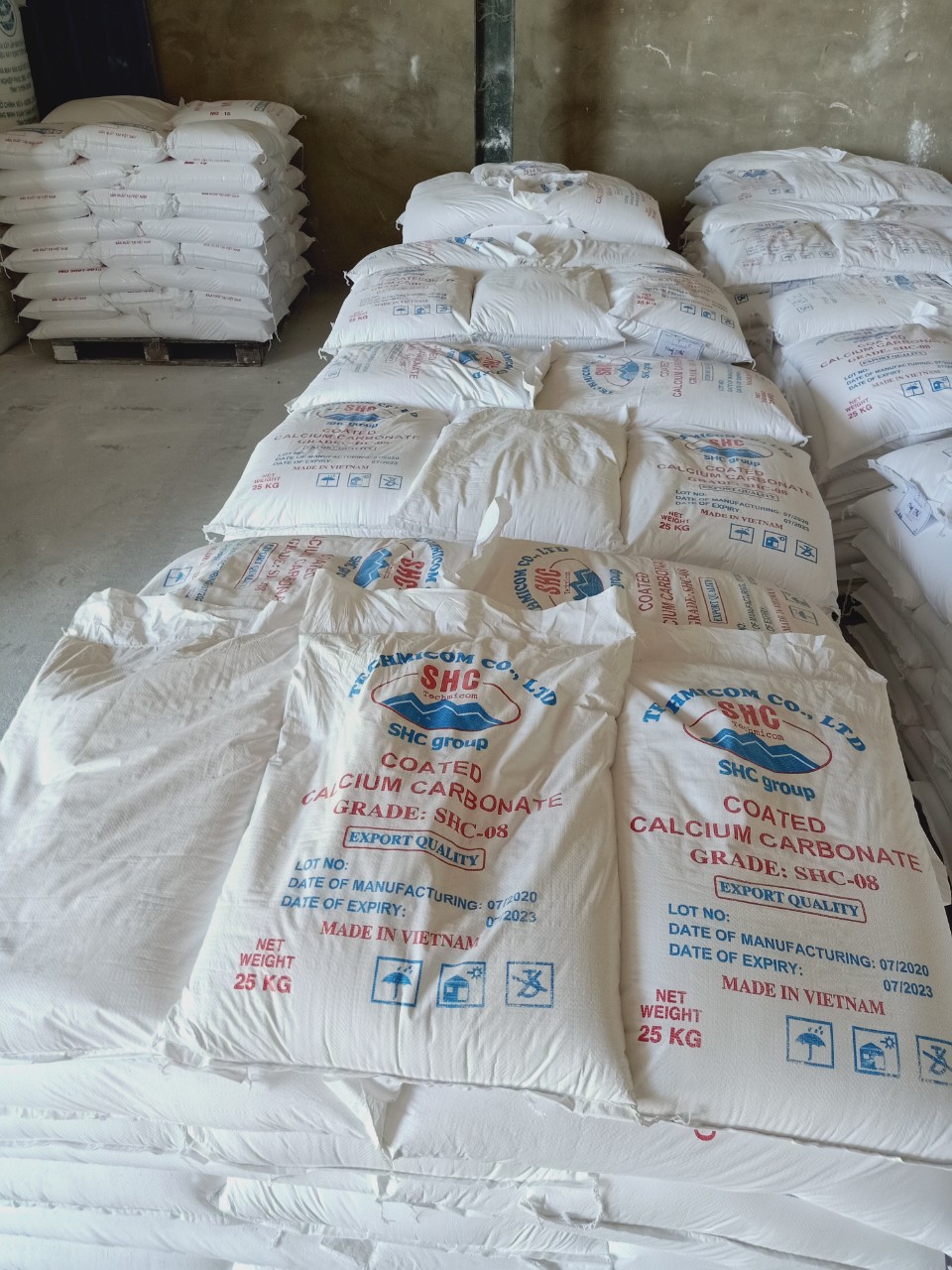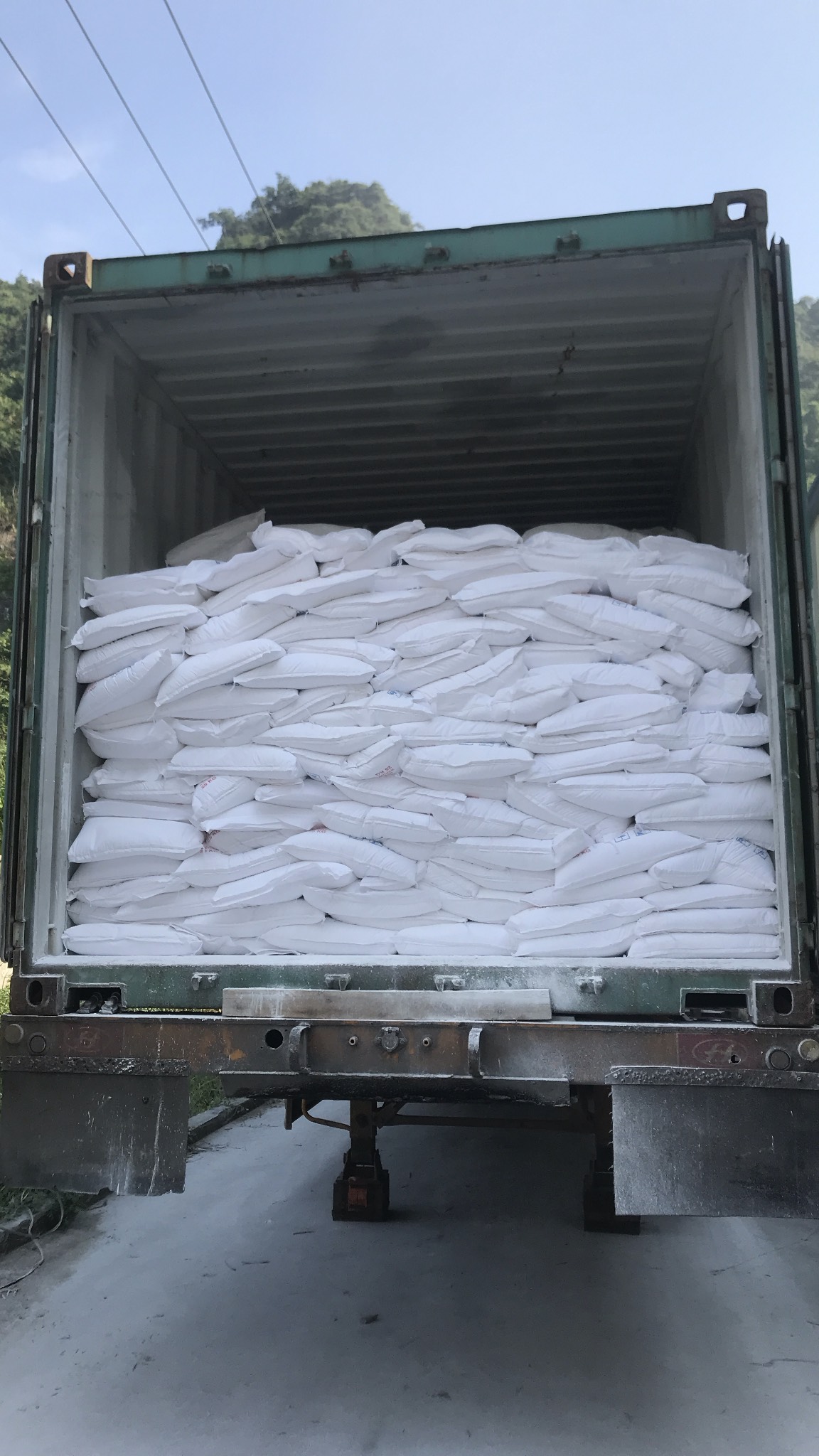 We are exporting this product for many customers in Bangladesh, India, South Korea, ... Our product can meet all demands on size as well as quality for all customers.
If you have any requirement or need quotation, please feel free contact with us.
No.18 Son Ha Minerals Co.,Ltd
Address: Mam Xoi Mountain, Thanh Son Commune, Kim Bang District, Ha Nam Province, VN
Telephone: +84 931 717 698
Fax: +84243.5190937
Hotline:+84 931 717 698 (Mr. Henry) // +84 932 222 698 (Ms. Anna)
Email: vice.director@shcgroup.vn (Mr. Henry) / / salesmanager2@shcgroup.vn (Ms. Anna)
Skype: export1.shcgroup