CALCITE LIMESTONE GRANULES FOR WATER FILTER
1. What is Calcite?
Calcite is a common mineral of the calcite group, belonging to the calcite-rhodochrosite series. It is a carbonate with the molecular formula CaCo3. It belongs to the triangular system, in nature we can find it from amorphous to an infinity of different crystals, being the most common or outstanding the scaly, pointed or dogtooth, hexagonal, rhombic… Like quartz, we can find it all over the planet.
Calcite is a naturally occurring high purity calcium carbonate for water filter media application.
2. Chemical formula: CaCO3 (Calcium Carbonate)
3. Phisycal properties
It can be almost any color: white, red, pink, yellow, green, green, blue, lavender, black or brown. It can be transparent, translucent or opaque
4. Calcite in pH correction, Acid neutralizing
One of the advantages of Calcite is it can protect and increase the lifetime of property. When properly applied, it corrects pH only enough to reach a non-corrosive equilibrium. Upon contact with Calcite, water intake as acidic waters slowly dissolve the calcium carbonate on Calcite to raise the pH water, which reduces the potential steel corrosion, leaching of copper, and other metals found in Pipeline and Plumbing systems.
Calcite Granules will add hardness to the water and in some cases a water softener may be required. The addition of calcium and other minerals will yield less corrosive water.
VIET NAM TECHNOLOGY MINERAL JOINT STOCK COMPANY is the manufacturer and exporter of high purity Calcite / Limestone product supplying for Water treatment plant, Water filter system. with over 10 years of manufacturing Quick Lime. Now we are well-known by many Buyers and Partners in domestic as well as foreign markets such as American, Canada, Chile, Brazil, Australia, India, Bangladesh, South Korea, Japan, Turkey, Singapore, UAE, Kuwait, Saudi Arabia, Ireland,...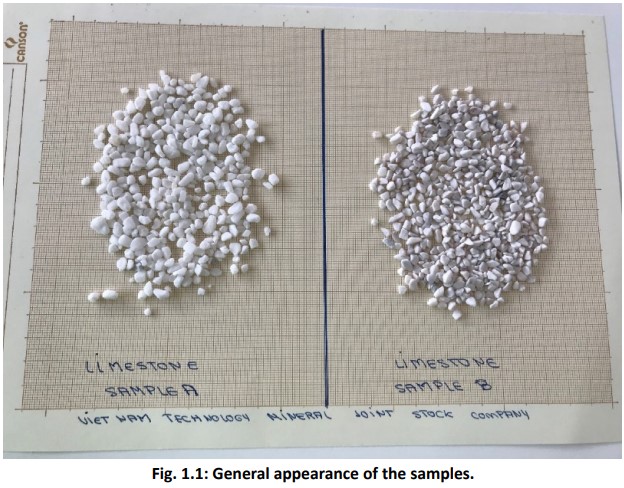 5. Other applications of Calcite
Calcite is the main calcium mineral, fundamental in construction and the basis of cement. It is also important in the production of fertilizers, metals, glass, rubber and paints. The distinctive Icelandic spar, in which the birefringence is very pronounced, is used as a prism in polarizing microscopes and other optical devices.
This mineral also forms rocks that are used for decorative purposes, such as marble, striped granite and tuff. It is also the main ingredient of chalk that can be converted into chalk. For collectors, it is one of the best known and most frequently collected minerals. Most specimens are inexpensive, with the exception of those with a special crystal shape and size, or the classics.
In animal feed

Antacids – calcium carbonate

Yeast

Paper manufacturing

Optical applications

Photography

Statues

waste treatment
Contact us:
VIET NAM TECHNOLOGY MINERALS JSC - SHC GROUP
Ms. Jasmine (Sales Executive)
WhatsApp: http://wa.me/84936165098
Email: export8@shcgroup.vn