Calcium is one of the essential minerals in poultry nutrition. In addition to its vital functions as the main component of bone structure and participation in acid-base balance and enzymatic system, calcium is the also the main component of the eggshell. It is estimated that each egg contains 2.2g of calcium, present mainly in the eggshell. Calcium supplementation is required in animal feeds, as most consist of grains and its byproducts, which have very low calcium.
Research has shown that dietary calcium levels and limestone particle size distribution are affected on first-cycle layer performance and egg quality.
When dietary Ca levels were increased, eggshell quality increased, as demonstrated by the increase in eggshell weight per surface area. However, there were no effects on layer performance.
When limestone particle size is considered, the substitution of fine limestone by 70% coarse limestone may increase the rate of defective eggs.
Pleased to introduced that We are No.18 Son Ha Minerals Company Limited, the most reputed manufacturer and supplier on high calcium limestone for feed in Vietnam.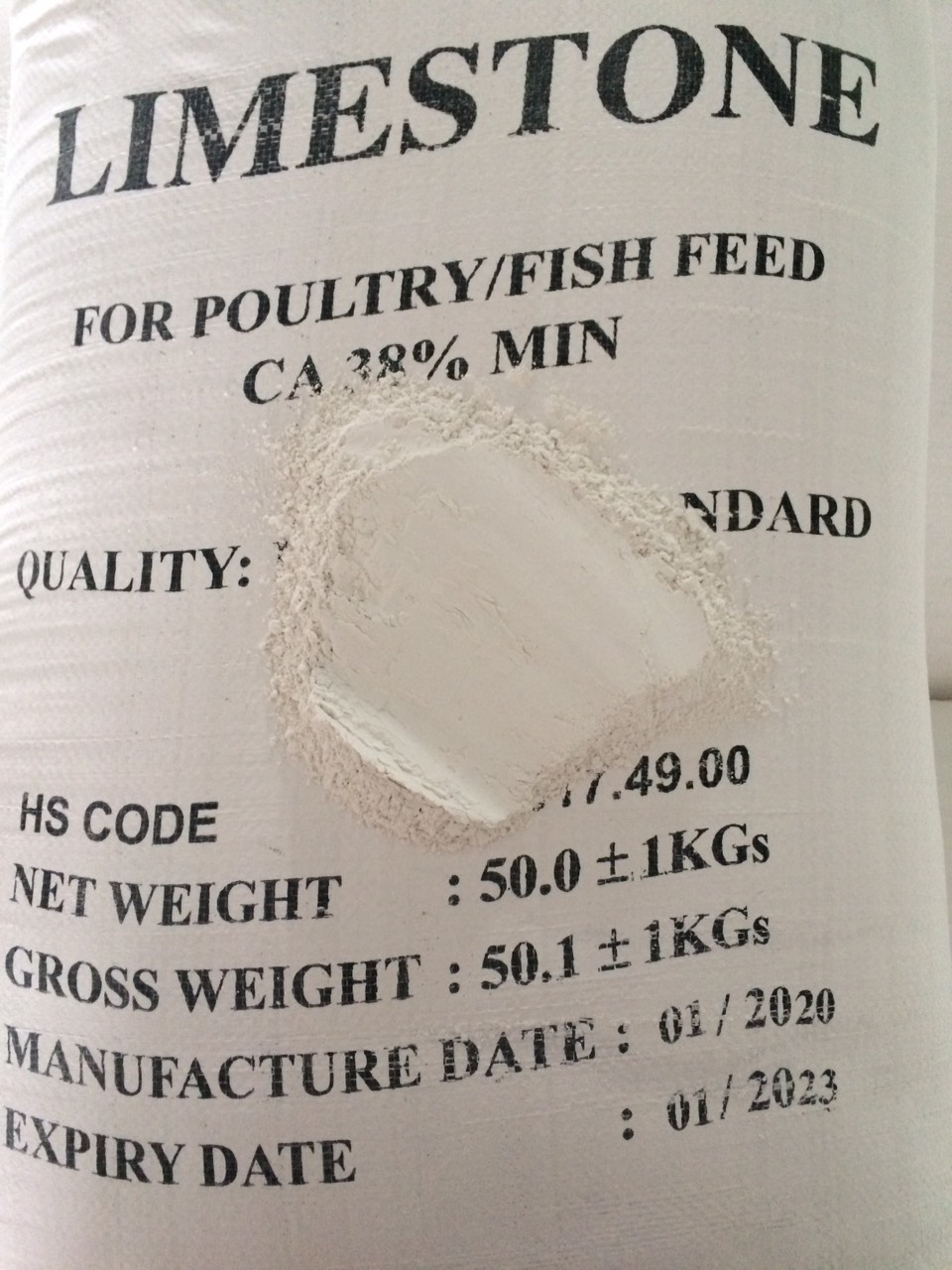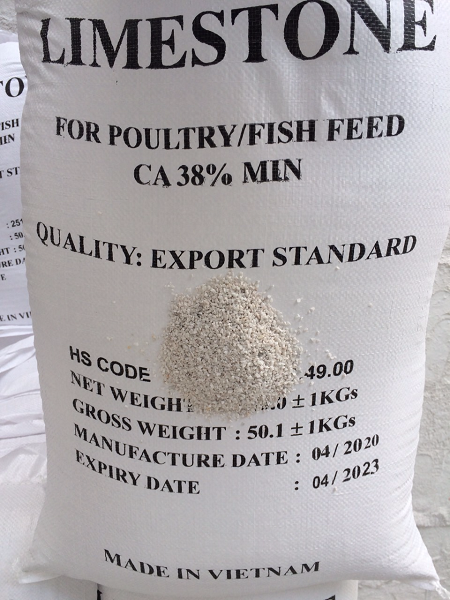 Product quality:
Whiteness: 90-95%

Brightness: 85%

Calcium content: 38% min

Fe2O3 content <0.05%

MgO content <0.06%
We are supplying limestone for many feed mills in both domestics and oversea market. Our capacity is about 10.000 ton per month.
If you are looking for high calcium limestone for feed, our product will meet up with your demand on both quantity and quality; please don't hesitate to contact us to have best offer and more details of our products.
No.18 Son Ha Minerals Company Limited
Factory: Mam Xoi Mountain, Thanh Son Commune, Kim Bang District, Ha Nam Province, VN
Telephone: +84 936 212 598
Hotline: +84 986 358 011 (Whatsapp / Wechat) - Mr. Thomas
Email: export2@shcgroup.vn
Skype: export2@shcgroup.vn