RAW DOLOMITE - CaMg(CO3)2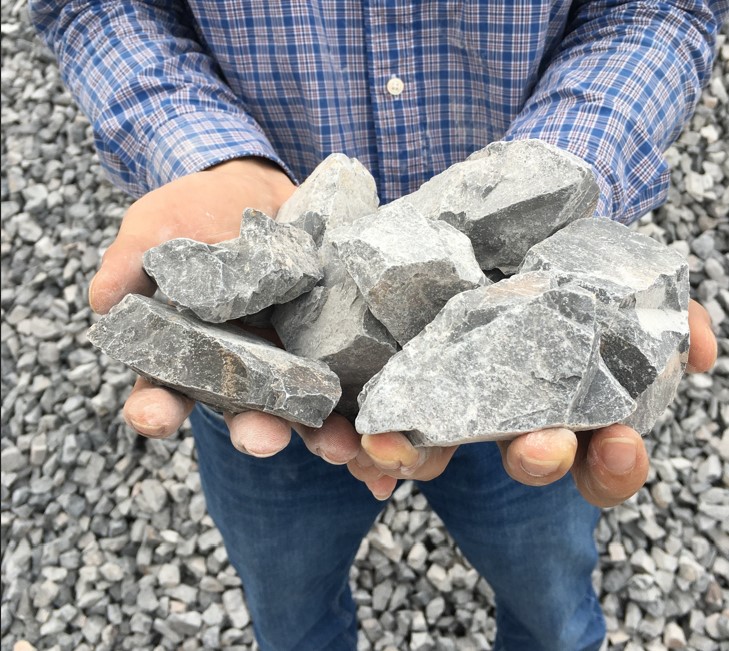 What is Dolomite?
Dolomite is technically known as calcium magnesium carbonate CaMg(CO3)2. It is combination of Oxygen, Carbon, Calcium and Magnesium. The mineral is named after the great mineralogist and geologist Deodat de Dolomieu. As a leading dolomite lumps supplier, we have been asked that what is the difference between limestone and dolomite. The simple answer is the composition difference of two mineral. Dolomite is free from many impurities such as sand, clay and slit. Dolomite is fairly soft in nature that found in crystal as well as sedimentary rock format. The certain pockets of Rajasthan have magnesium rich ground water which is a obvious reason for dolomite formation. Being natural mineral dolomite specifications are based on where it founds.

The dolomite is selected and cleaned and then transported to the production area of the plant. Through the conveyor system, Dolomite is transferred to the hammer crusher. Function of hammers is beat, crush and simultaneously transfer to the jig machine to classify grain size. It ensures that the product is carefully classified for each customer's size requirement.
PHYSICAL CHARACTERISTICS
CHEMISTRY COMPONENT
Lump size
(20-40)MM
CaO Content
≥ 32.0%
Lump size
(40-80)MM
MgO Content
≥ 20.0%
Powder size
80 MESH
Fe2O3 Content
≤ 0.08%
Powder size
250 MESH
SiO2 Content
≤ 0.20%
Moisture
0.2%
Na2O Content
≤ 0.02%
Density
2.85g/cm3
TiO2 Content
≤ 0.04%
Loss on ignition content ≤ 46,70%
Contact us:
VIET NAM TECHNOLOGY MINERALS JSC - SHC GROUP
Mr. Steve (Sales manager - Minerals Divisions)
WhatsApp: +84 93 618 1398
Email: export4@shcgroup.vn