Dolomite is the name of a carbonate sedimentary rock and is a mineral, the chemical formula of the crystals is CaMg (CO3)2. Dolomite is slightly soluble in water, slightly soluble in dilute HCl solution, except in the form of powder.
Dolomite is used in many fields such as decorative stone; raw materials for the production of MgO; additives in fertilizer production; additives in metallurgy; production of glass, cement; production of ceramics; aquatic feed and water environment treatment in aquaculture.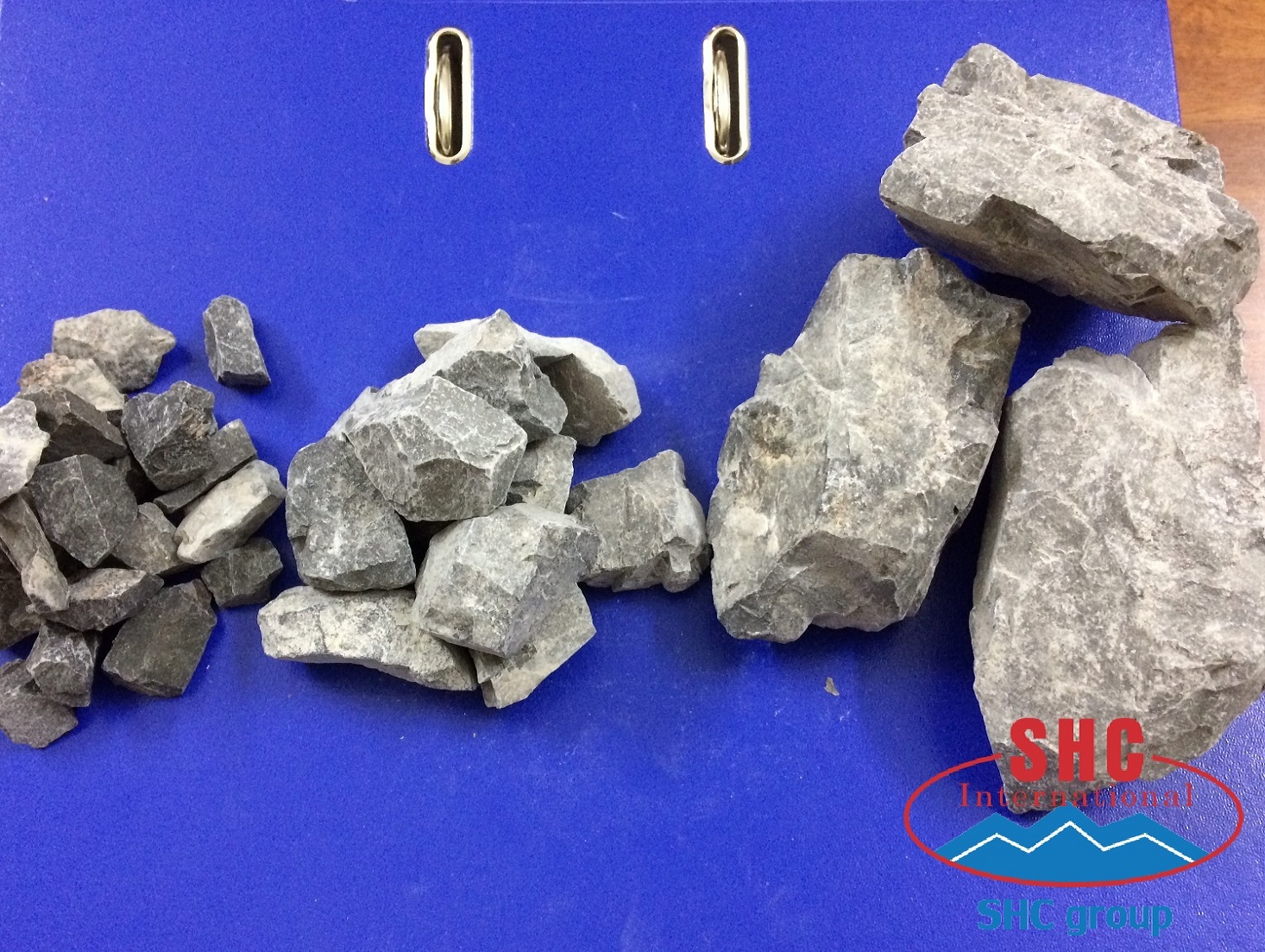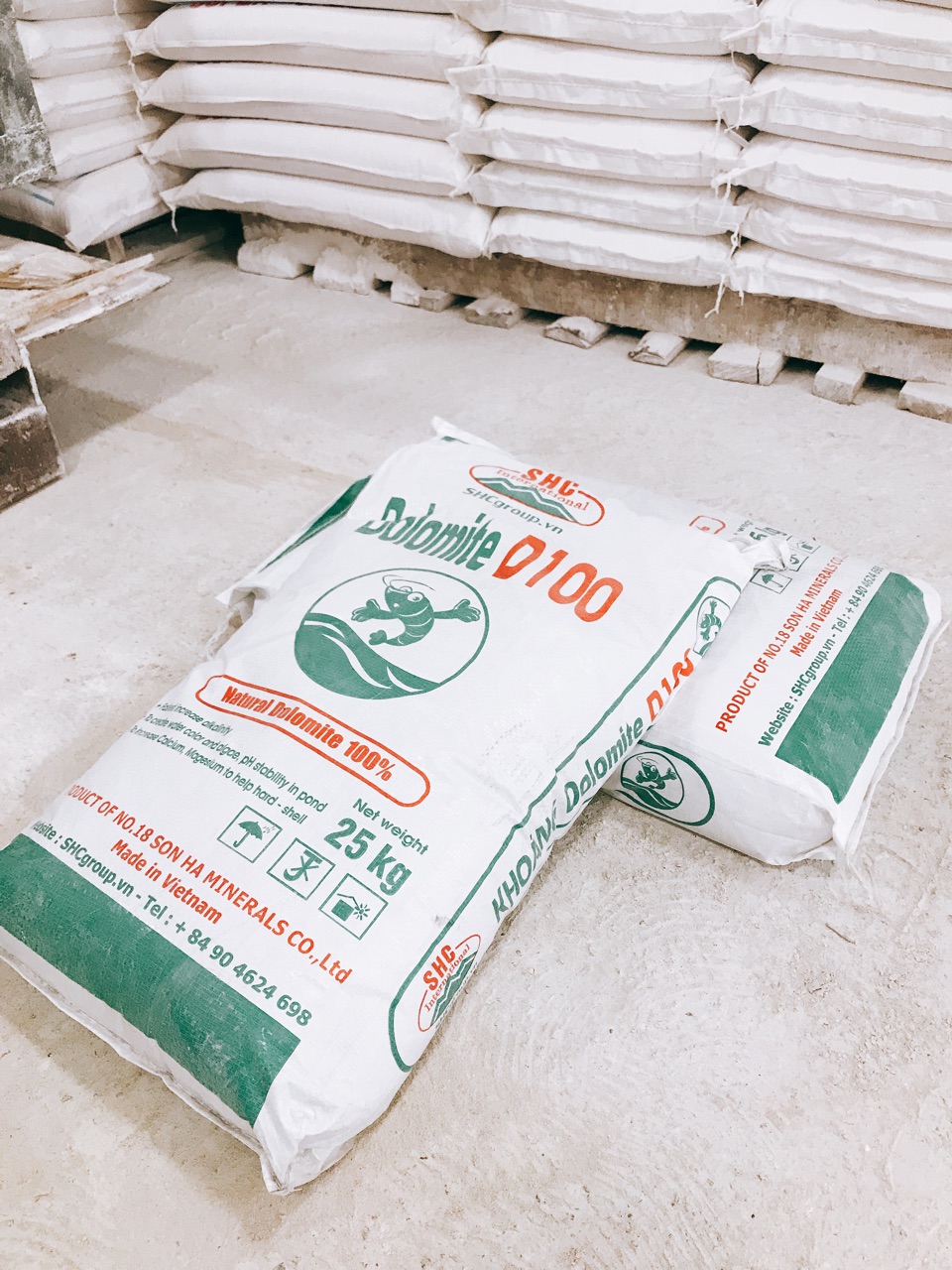 Dolomite powder 21% MgO 60 micron
Commercial dolomite is usually supplied in the form of grinding powders ranging in size from 60 micronmet to 200 micronmet depending on the application.
- Dolomite used in the metallurgical industry is mainly used in the form of heat-treated dolomite, with a CaO content of 30%; MgO is about 21%, used to make a slag for the liquid metal, protect the liquid metal from oxidation, prevent melting of the furnace wall and desulfurize the phosphorus.
- Dolomite is used in the aquaculture industry in the form of powder, about 60 micronmet size for water treatment, providing alkalinity for water, providing macronutrients and micronutrients for aquaculture.
- Dolomite is the key raw material for the mercury-producing industry with thermal heating and CaO separation by chemical or electrolytic reactions.
- Dolomite is a component used as a source of CaO in the glass and cement industries
- Dolomite is used in the fertilizer industry, as an additive for fertilizer, soil treatment for alum, alkalinity and the supply of trace elements to soil.
- Large amounts of dolomite are used in the ceramic industry.
With many applications in the industry, Dolomite is used in large quantities and is one of the most important minerals in many industries.
SHC Group is specialized in consulting and supplying for domestic and international market.
Size is from 60 micron fine powder, 1mm granules, ...., up to 10cm.
If you have interested in our products or need more information, please don't hesitate to contact with us.
No.18 Son Ha Minerals Co.,Ltd
Address: Mam Xoi Mountain, Thanh Son Commune, Kim Bang District, Ha Nam Province, VN
Hotline: +84 934 555 198 / +84 932 222 698 / +84 931 717 698
Email: export2.shcgroup@gmail.com
Skype: shcgroup.vn