Pebble stone decorations suit a range of interior décor styles, and you can create small projects like photo frames and welcome mats using pebbles and a glue gun. You can get the kids involved in making pebble works of art, painted pebbles or a pebble centrepiece for the dining table. There's no limit to the pebbly things you can create with paint, glue and a bit of imagination.
For larger projects, consider adding pebbles to your fireplace surround, the floor of your shower for a combination non-slip feature and foot massage, a decorative wall hanging, or a backsplash in the kitchen.
You can also use pebbles around your indoor plants to reduce soil erosion when you water them, conserve moisture in the soil and stop pets from digging in them.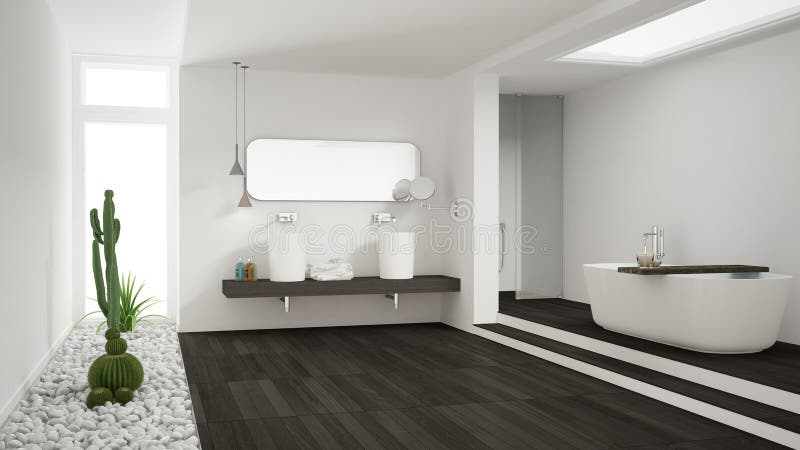 No.18 Son Ha Minerals Company Limited offers pebbles stone in 10kg and 20 kg bags, or larger quantities by request.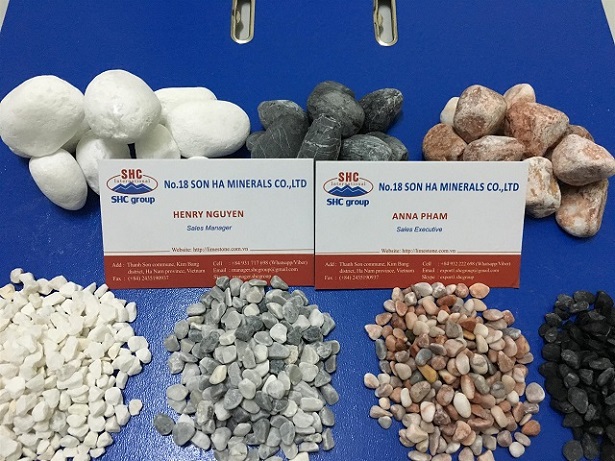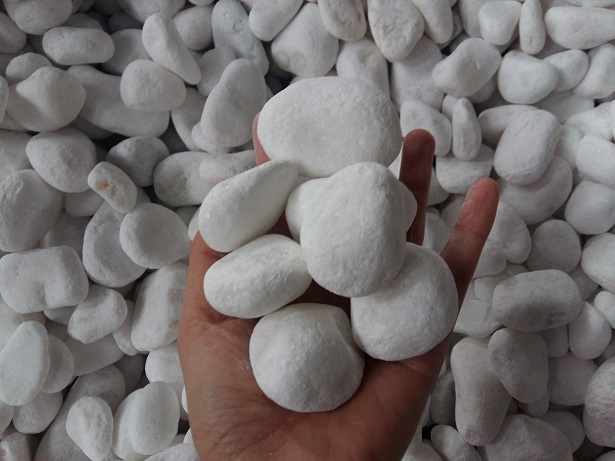 For more information about color, size, quantity as well as packing, please feel free contact with us.
NO.18 SON HA MINERALS COMPANY
Factory: Mam Xoi Mountain, Thanh Son Commune, Kim Bang District, Ha Nam Province, VN
Telephone: +84 931 717 698 Fax: +84243.5190937
Hotline: +84 932 222 698 (Ms. Anna) / +84 931 717 698 (Mr. Henry)
Email: export1.shcgroup@gmail.com (Ms. Anna) // manager.shcgroup@gmail.com (Mr. Henry)
Skype: export4.shcgroup