FINDING THE RIGHT LIMING MATERIAL FOR AQUACULTURE IN ASIA-PACIFIC COUNTRIES
(Australia, Myanmar, Philippines, Indonesia, ...)
Agricultural limestone, made by crushing limestone to a fine particle size, and lime made by burning limestone in a kiln are widely used in aquaculture. Limestone is comprised of calcium carbonate (CaCO3) and magnesium carbonate (MgCO3) in various proportions. Limestone consisting only of calcium carbonate is called calcite, while that consisting of equal proportions of calcium and magnesium carbonate is known as dolomite.
1. Benefit of Lime: Neutralize pond bottom soil acidity
To affect a prolonged increase in alkalinity, it is necessary to neutralize bottom soil acidity to avoid it from neutralizing the increase in alkalinity caused by liming. Of course, there are other continuing sources of acidity in ponds, and liming must be repeated periodically. Liming rates for ponds usually are between 1,000 and 5,000 kg/ha.
The initial reaction of lime in water can cause a very high pH. Thus, it should only be applied to ponds containing shrimp or fish at rates of around 50 kg/ha. Applications of 2,000-3,000 kg/ha of lime to bottoms of empty ponds can increase soil pH to 12-13. This is why lime treatment of pond bottoms between crops often is used to kill unwanted organisms including vectors of disease. Of course, the high soil pH from lime application subsides very quickly as a result of lime reacting with carbon dioxide. The pH resulting from agricultural limestone addition to water will not exceed 9.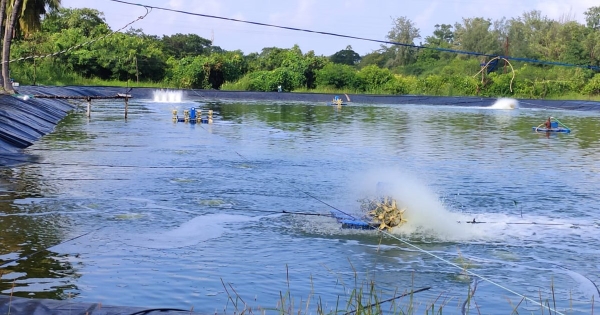 2. Quality of Liming material used in Aquaculture
The quality of liming material is assessed mainly by two indicators – neutralizing value and particle size. Lime is usually a fine material and particle size is not often an issue. The neutralizing value is a measure of the amount of acid a given weight of liming material will neutralize. Calcium carbonate is used as the reference and assigned a neutralizing value of 100 percent.
First, smaller particles of limestone are more effective than larger ones because they react faster in water. Finer limestone dissolves much faster than coarser limestone.
Second, an agricultural limestone with a lowder neutralizing value would be inferior to another agricultural limestone with a higher neutralizing value. To illustrate the use of the neutralizing value, Dolomite (calcium magnesium carbonate) will neutralize 108 percent more acidity than will an equal weight of Pure Limestone (calcium carbonate). Hydrated Lime (Calcium hydroxide) is about 135 percent more effective than pure calcium carbonate in neutralizing acidity. In practice, neutralizing value is determined in a chemical test.
| | | |
| --- | --- | --- |
| Liming Material | Chemical Formular | Neutralizing value (%) |
| Pure Limestone | CaCO3 | 100 |
| Pure Dolomite | CaMg(CO3)2 | 108.5 |
| Quick Lime | CaO | 178.5 |
| Hydrated Lime | Ca(OH)2 | 135 |
Dolomite, Quick Lime, Calcium Hydroxide are considered as the most effective Liming materials for pond treatment in Aquaculture.
3. Source of Dolomite and Hydrated Lime for Aquaculture application
SHC Group is proud to be one of the biggest supplier of Dolomite, Quick Lime, Hydrated Lime in Vietnam - the main supplier country of Limestone products. With over 10-year experience of manufacturing Lime products so now we are well-known by many Buyers and Partners in domestic as well as foreign markets. Our products are available on many demanding markets such as American, Canada, Chile, Brazil, Australia, India, Bangladesh, South Korea, Japan, Turkey, Singapore, UAE, Kuwait, Saudi Arabia, Ireland,...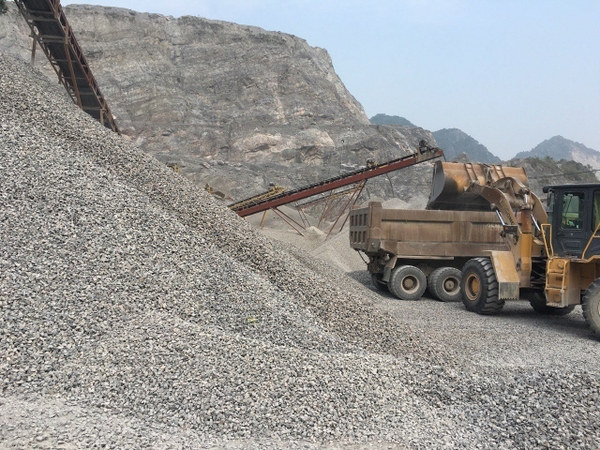 We are now supply Dolomite, Quick Lime, Hydrated Lime used for Aquaculture to many countries including: Australia, Indonesia, Philippines, Malaysia, Myanmar, ...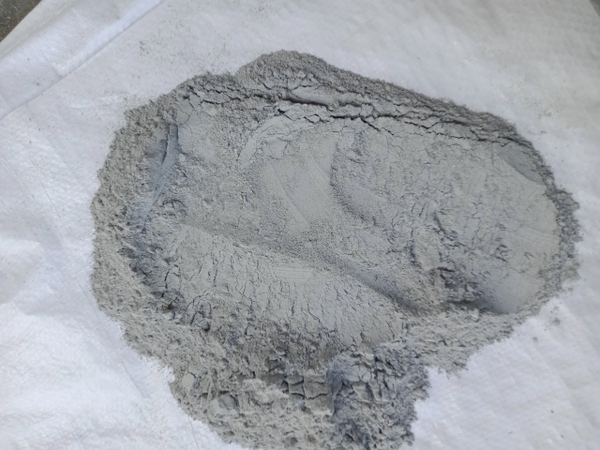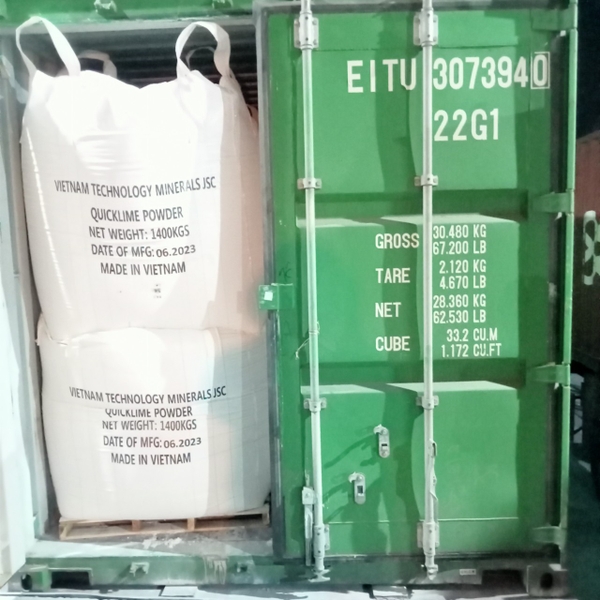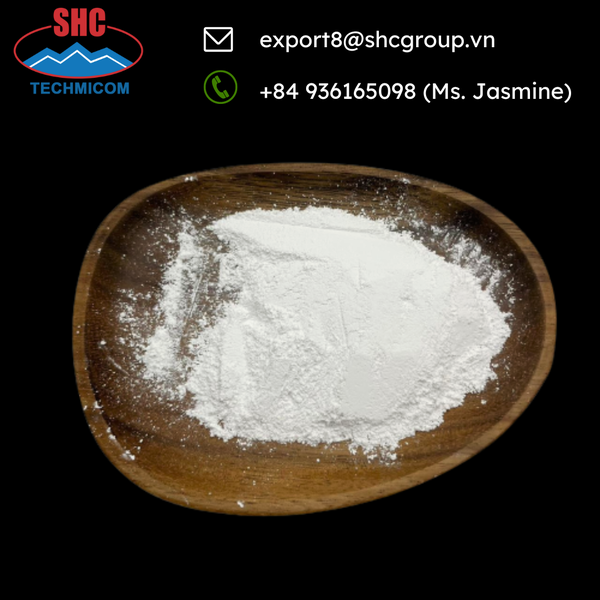 Contact us:
VIET NAM TECHNOLOGY MINERALS JSC - SHC GROUP
Ms. Jasmine (Sales Executive)
WhatsApp link: http://wa.me/84936165098
Email: export8@shcgroup.vn