Corona virus is having seriously negative impact on many countries all over the world in health, economy or even daily living habit of every human beings. In Directive 16 CT- TTg, the Government commanded people to stay at home as much as possible and not going out if it is not necessary, keep 2-meter distance with others while communicating.
Adhering to this Directive, on 31st, March, 2020, SHC Group made decision for all staff to work at home.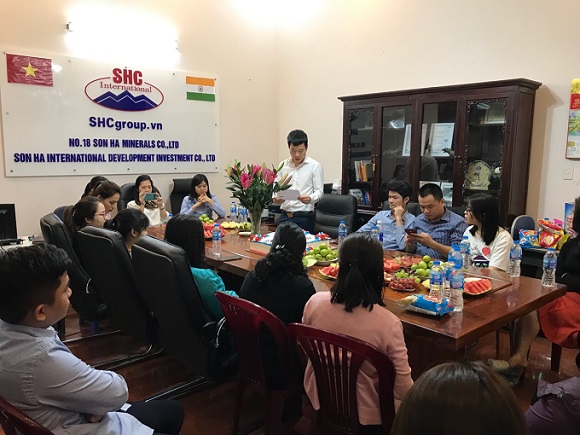 Each staff is equipped with enough modern working tools like laptop, online communiation software to make sure that every working actitivities happen effectively and we can take good care of customers as normal.
Responding to the spirit " NO ONE LEFT BEHIND", Mr. Tran Ngoc Son, Director of SHC Group gave each staff 10kg of rice with the hope that all employees can have enough food for this 15 - day isolation in this conditions.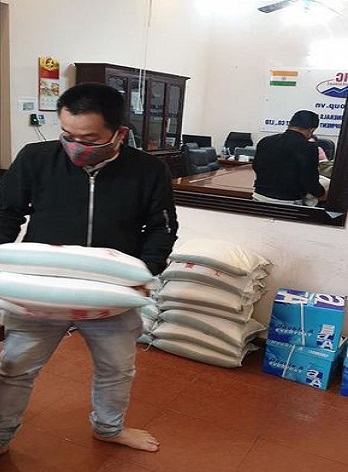 No.18 Son Ha Minerals Co., Ltd is one of leading manufacturer and exporter of limestone feed grade, decorative pebbles, quicklime, kaolin, etc worldwide with monthly capacity of 10.000 metric tons. If you are looking for reliable sources of these products; please don't hesitate to contact us at any time to have best offer and more details of our products.
NO.18 SON HA MINERALS COMPANY
Factory: Mam Xoi Mountain, Thanh Son Commune, Kim Bang District, Ha Nam Province, VN
Telephone: +84 931 717 698 Fax: +84243.5190937
Hotline: +84 936 021 698 (Ms. Lucy) / +84 931 717 698 (Mr. Henry)
Email: export4.shcgroup@gmail.com (Ms. Lucy) // manager.shcgroup@gmail.com (Mr. Henry)
Skype: export4.shcgroup