Calcium hydroxide also called slaked lime, Ca(OH)2,is obtained by the action of water on calcium oxide. When mixed with water, a small proportion of it dissolves, forming a solution known as limewater, the rest remaining as a suspension called milk of lime . Calcium hydroxide is used as an industrial alkali and as a constituent of mortars, plasters, and cement. It is used in the kraft paper process and as a flocculant in sewage treatment.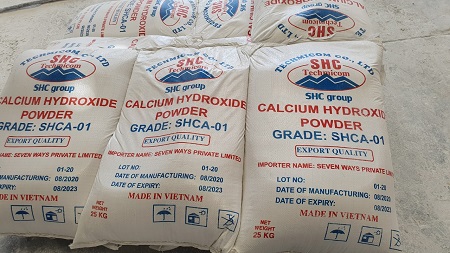 Pleased be introduced that we are No.18 Son Ha Minerals Company Limited, a leading supplier on Calcium Hydroxide powder in Vietnam. Our product have whitness over 88% and size about 200mesh. Our capacity of this product is about 2.000 ton per month.
We are exporting the product to many countries such as Sri-lanka, Bangladesh, India... All clients are satisfied by our quality and services.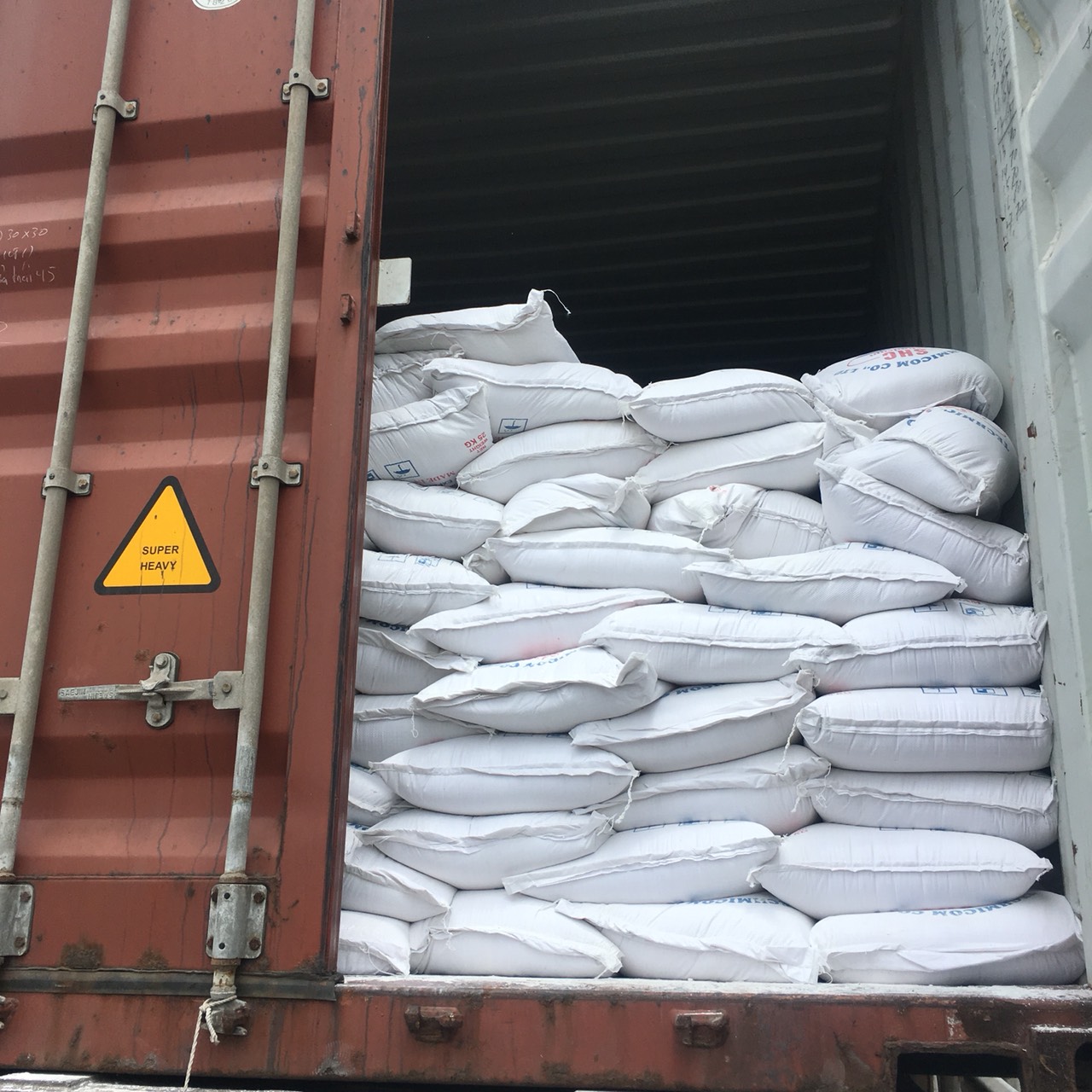 In case, you are looking for esteem supplier of Calcium Hydroxide powder, please feel free to contact with us as below information:
No.18 Son Ha Minerals Co.,Ltd
Factory: Mam Xoi Mountain, Thanh Son Commune, Kim Bang District, Ha Nam Province, VN
Telephone: +84 931 717 698 Fax: +84243.5190937
Hotline: +84 932 222 698 (Ms. Anna) / +84 931 717 698 (Mr. Henry)
Email: salesmanager2@shcgroup.vn (Ms. Anna) // vice.director@shcgroup.vn (Mr. Henry)
Skype: export1.shcgroup