The snow white pebble stone is a unique small stone found in Asia, this pebble is perfect for garden decoration
Use in-between paving, as garden bed borders, around water features and to suppress weeds and retain moisture.
It can also use in decorating flower clay pots or aquarium tanks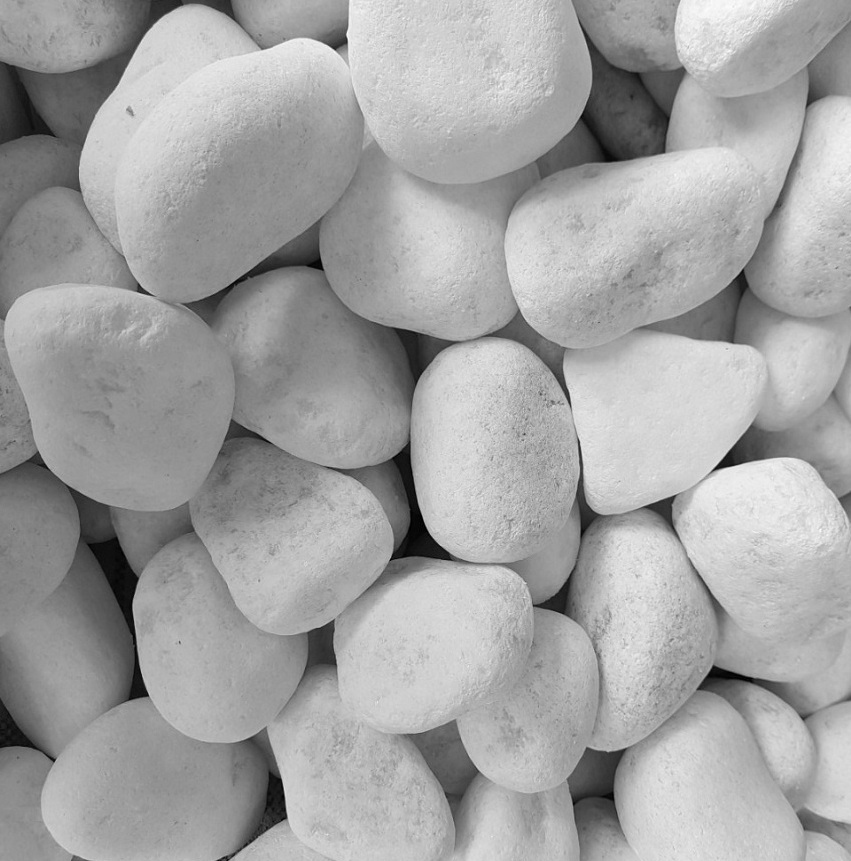 Use pebbles, crush and gravel in the colour of your choice to lend an attractive, contemporary look to the garden.
It can be used for pathways, between pavers, in seating and entertainment areas and as groundcover in troublesome places where plants won't thrive.
It will control weeds without hampering water drainage.

Snow White Tumbled Stones is one of our best-selling pebbles or domestic use and exporting overseas because of its competitive price, eye-catching shape and impressive color
These pebbles are tumbled into roundness and washed carefully before delivering to customers.
Our Company has experiences in manufaturing and distributing types of stone slab, tiles, pavers.
For any information, please contact:
NO.18 SON HA MINERALS COMPANY
Factory: Mam Xoi Mountain, Thanh Son Commune, Kim Bang District, Ha Nam Province, Viet nam
Telephone: +84 936 212 598
Hotline: +84 986 358 011 (Whatsapp / Wechat) - Mr. Thomas
Email: export2@shcgroup.vn
Skype: export2@shcgroup.vn