The peak season for freight is getting started as supply chains prepare for the shopping months of November and December.
Starting from Octorber almost shipping lines change up sea freight rate to all routes. The rate is already increased double and triplicated than previous such as line to Southeast or America. With low value cargo which always request suitable freight cost, this situation seem impacted much to cost of cargo and many importers can not release new orders in this period.
In such case, sea freight from Vietnam to Bangladesh inreased up more than 500USD/TEU, to India more than 300-600USD/TEU and to American up more than 1000-1500USD/TEU. It is not only applied from Vietnam but also come from other countries. That why many cargo now pending and can not come to port for delivery well.
The reason is many big shipping lines seem wanna to cut down quantity of mothers vessel. This reason also come from Covid-19 when many coutries close their importing – exporting activities. If importer and exporter are limited to implementing so total volume of cargo will be decreased.
But now, year 2020 ending and new year 2021 comming so people need a huge of commodities. There are not enough space for all cargo so shipping lines have right to put rate up. And surely they want to keep it as long as possible. As per demand of maket, it will changed automatically when demand come down. we also see a light of covid-19 vaccine and international economic market will become again so then shipping lines should consider on suitable sea freight cost.
Many exporter are waiting for update on sea freight from shipping line and SHC GROUP also standing now. There is no way to do becuase we regularly depend on shipping line. Even many cargo in stock but we will try our best to ship out in order to meet demand of clients. They surely need material for continuos production.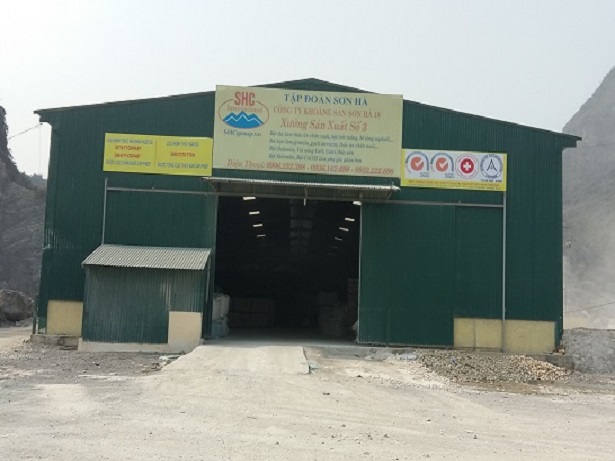 We hope the rough time will be passed soon and we can make better buiness with all valued clients and partness.
But if you have demand on import product, please contact with us. We will try to arrange to ship your order in soonest.
No.18 Son Ha Minerals Co.,Ltd
Address: Mam Xoi Mountain, Thanh Son Commune, Kim Bang District, Ha Nam Province, VN
Telephone: +84 931 717 698
Fax: +84243.5190937
Hotline:+84 931 717 698 (Mr. Henry) // +84 932 222 698 (Ms. Anna)
Email: manager.shcgroup@gmail.com (Mr. Henry) // export1.shcgroup@gmail.com (Ms. Anna)
Skype: export1.shcgroup