Types of garden gravel used today
Garden paving materials from gravel are no longer strange to us, we can see many garden decoration works from gravel such as paving the yard, decorating miniatures, spreading walkways, etc. high aesthetic value. As a natural material, gravel can be used without going through the processing stage, so the gravel still retains its original beauty. Along with natural materials is the variety of colors and sizes, users can unleash their creativity, combining pebbles to create unique paving patterns for their garden.
Currently, on the market, there are 4 types of decorative pebbles that are commonly used on the market: yellow pebbles, white pebbles, black pebbles, pink pebbles.
1.Yellow Pebbles:
The yellow gravel in the pebbles has an irregular light yellow color. Light yellow creates lightness and serenity. The bold yellow color is easy to highlight, designed to create accents for the building.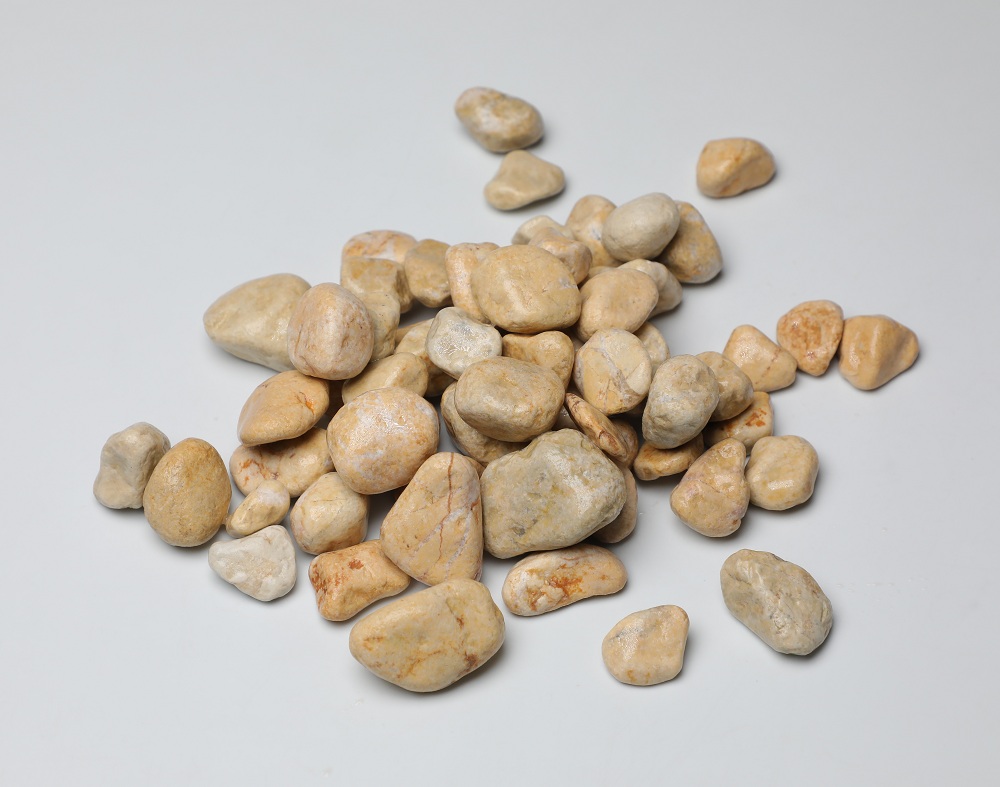 2. White Pebbles:
White pebbles are commonly used compared to different color types in the stage field. When we look at white we will think of purity, white is gentle to a feeling of cleanliness and freshness. Not only that, when paved alone, white eyes can still shine to highlight the garden space. Bring importance. Hay is use for the tree has no white color to clock with color.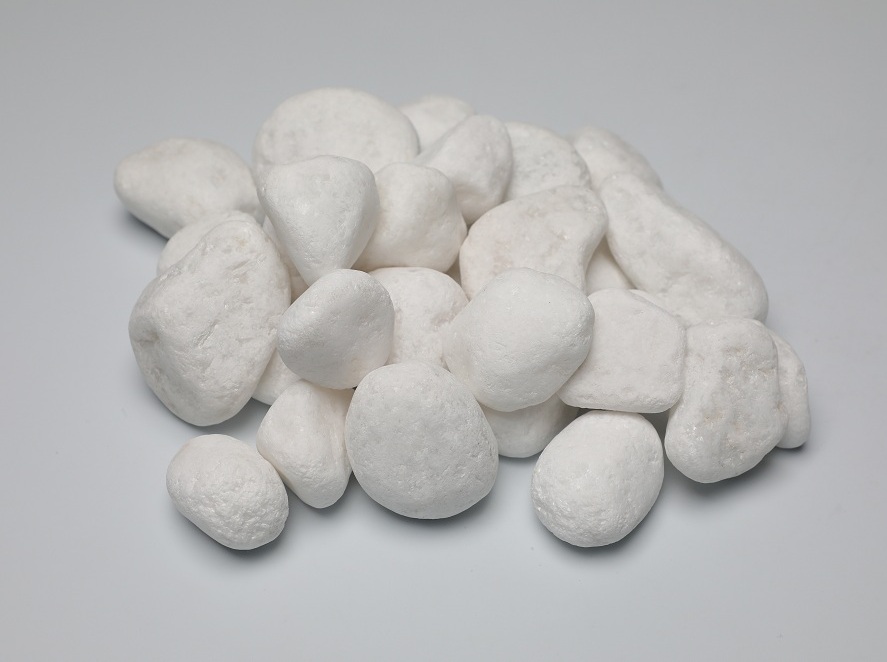 3. Black pebbles:
Along with the preference for white gravel to create serenity and brightness, black gravel is also used a lot to create luxury and class, used for villas, resorts, etc.
There are two types of black gravel: coarse black gravel and glossy black gravel. Coarse black gravel is cheaper and is often used to pave the garden, the walkway area in the garden, because of its natural features, not preliminarily processed. Glossy black gravel has a higher gloss and smoothness with luxurious jet black color, so the price is usually higher than other types. Often used for small landscape areas, skylights, ....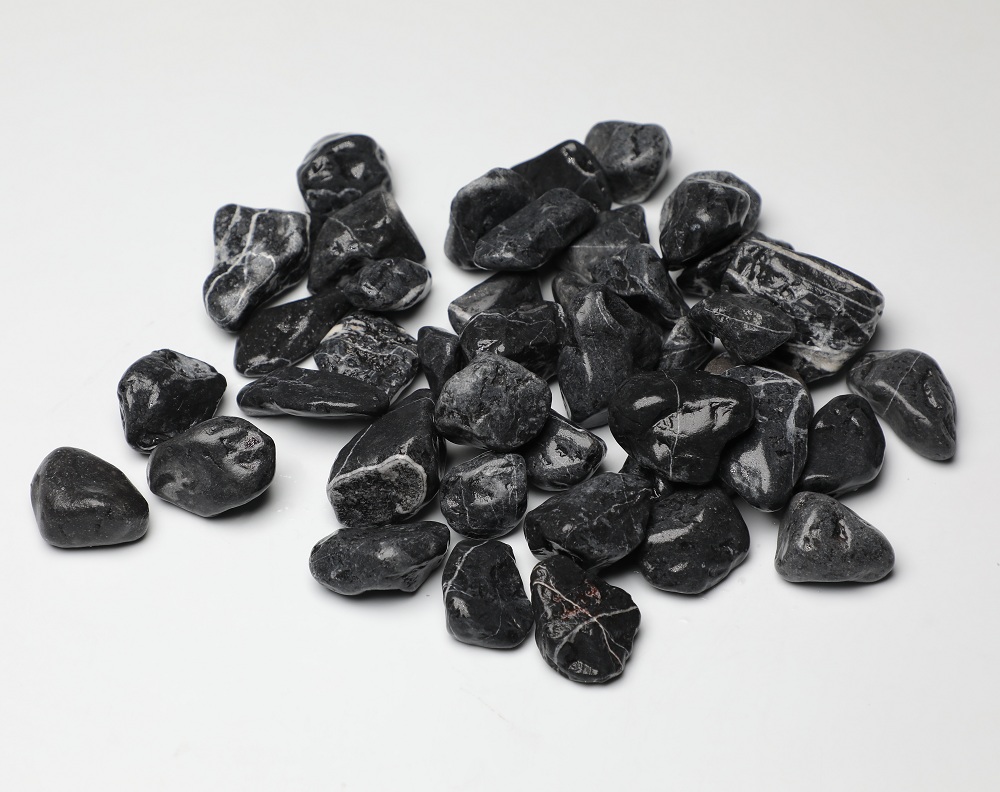 4. Pink pebbles:
The color is quite fancy, but pink gravel is often not used alone, but combined with other colors to create accents for the garden area.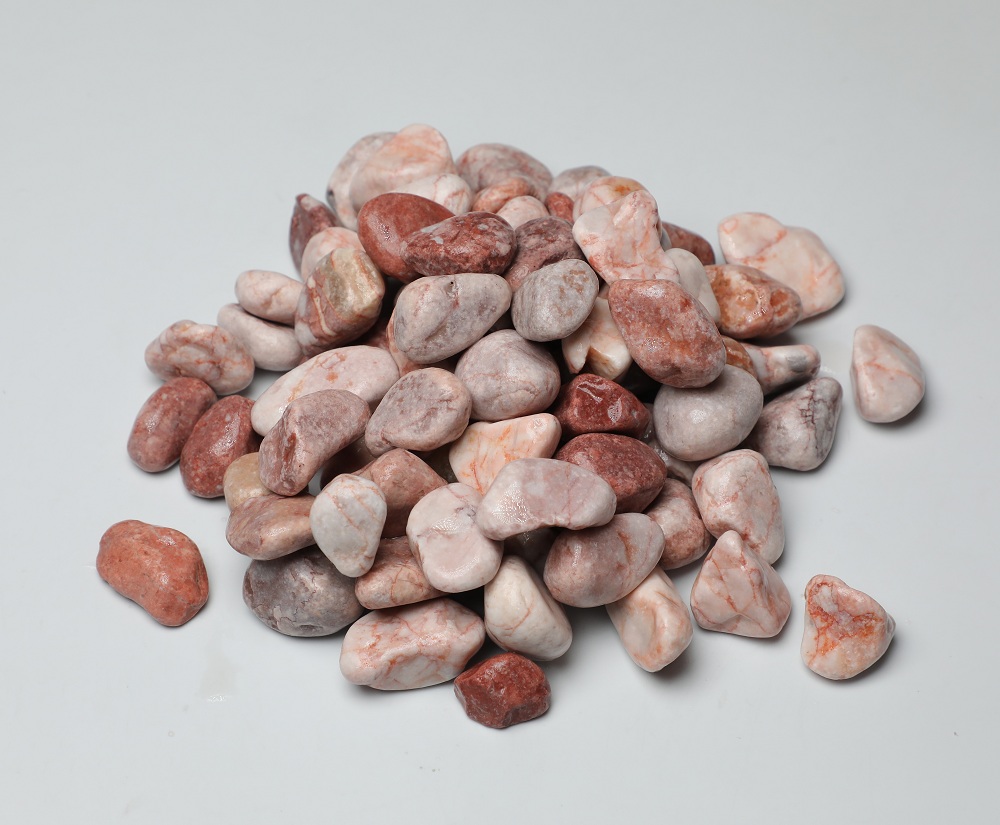 Exploited from nature, without going through the process of cutting and cutting, the pebbles have a variety of sizes and shapes. Gravel size ranges from 2-10cm, usually large and small sizes can be mixed together to create abundance, but can also be classified according to customer needs, depending on the project and location of use. Different sizes and colors will have different prices. Large pebbles are often used to create borders when designing patterns or as accents when combined with small pebbles. Small pebbles are easy to decorate the details, contributing to a beautiful effect.
Pebbles with sizes from 2 to 10 cm are packed into bags with a weight of 50 kg/bag. Make sure not too much and not too little.
Our Company has experiences in manufaturing and supplying types of Decorative Pebble Stone
For any information, please contact:
NO.18 SON HA MINERALS COMPANY
Factory: Mam Xoi Mountain, Thanh Son Commune, Kim Bang District, Ha Nam Province, Viet nam
Telephone: +84 936 212 598
Hotline: +84 986 358 011 (Whatsapp / Wechat) - Mr. Thomas
Email: export2@shcgroup.vn
Skype: export2@shcgroup.vn