Natural Limestone with high calcium content which is one vital additive of animal feed contributes to the physical development of broiler, layer, fish, cattles, etc. Vietnamese Limestone meets up with all chemical and mineral content requirements; therefore, it is widely used domestically and exported to nearby countries.
No.18 Son Ha Minerals Co., Ltd is one of leading manufacturer and exporter of Limestone Feed Grade with monthly capacity of 15.000 metric tons. For feed, we are supplying a big quantity of Limestone Granular 2-3mm and Limestone Powder 250 mesh to reputed feed mills in Vietnam, and other Asian countries such as Bangladesh. Please see some attached pictures of our Limestone below for your reference.
Limestone Granular 2-3mm Limestone Powder 250 mesh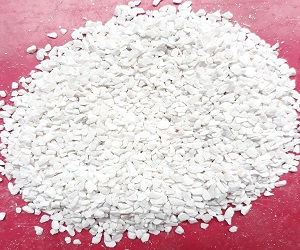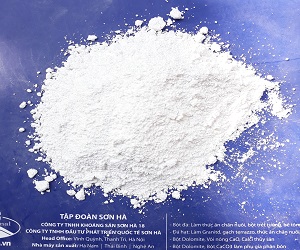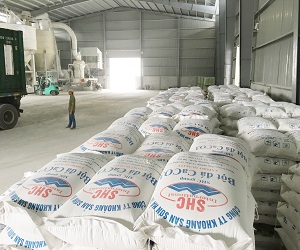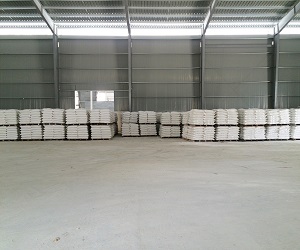 Limestone Specifications:
CaCO3: 95-98%
CaO: Min 53%
Ca: Min 38%
MgO: < 0.2
Fe2O3: < 0.2
Whiteness: Min 92%
Brightness: ≥ 90%
Limestone Packing: 50kg PE/PP bags, or Jumbo bags
Limestone Loading: 26-28 tons/ container 20 feet without palattes
If you are looking for reliable supplier of high quality limestone, please don't hesitate to contact us at any time.
Contact details:
NO.18 SON HA MINERALS COMPANY
Factory: Mam Xoi Mountain, Thanh Son Commune, Kim Bang District, Ha Nam Province, VN
Telephone: +84 936 212 598
Hotline: +84 986 358 011 (Whatsapp / Wechat) - Mr. Thomas
Email: export2@shcgroup.vn
Skype: export2@shcgroup.vn