The demand for house and garden decoration increases continuously all over the world. Some will choose luxurious stuff to put inside or outside their house to show off their royal designing style. Likewise, those who love nature and feel comfortable with natural surroundings will choose plants, flowers or natural stones to decorate their living space.
No. 18 Son Ha Minerals Co., Ltd is one of the most reputed manufacturer of decorative pebble stones to deliver domestically and overseas. Our main market is developed countries like USA, EU, Japan, Korea, Australia, etc; and their most favortite pebble color is snow white pebbles because of its eye-catching and outstanding shape.
Some will choose small sizes like 5-7mm, 7-9mm, 10-15mm to pour into fish aquarium to keep it clean and more attractive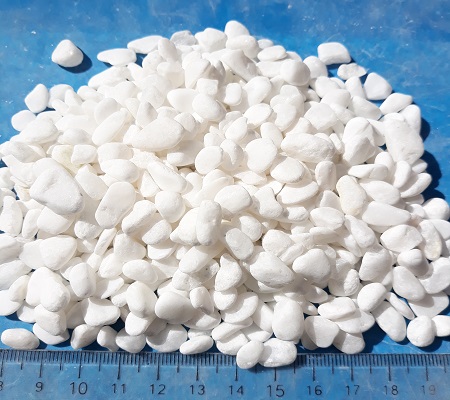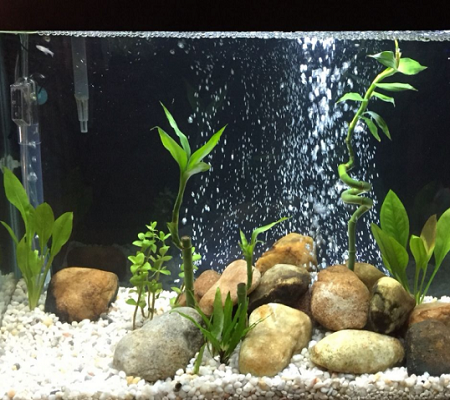 Meanwhile, others may interest in medium-size pebbles such as 15-20mm, 20-30mm, 30-50mm to cover their tree pots or surrounding garden.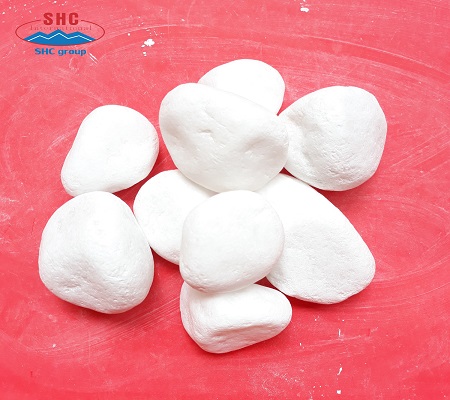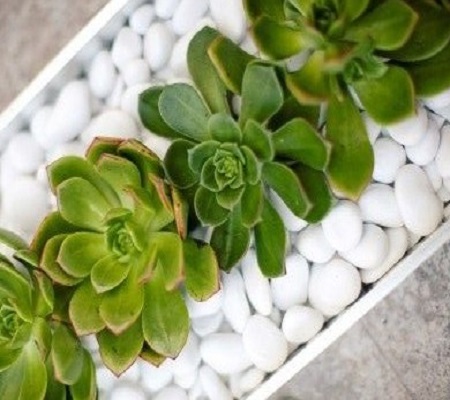 In addition, bigger - size pebbles with sizes from 50-80mm, or 80-100mm can be chosen for pond decoration or parthway landscaping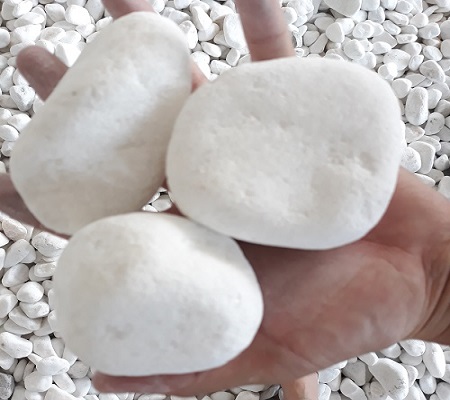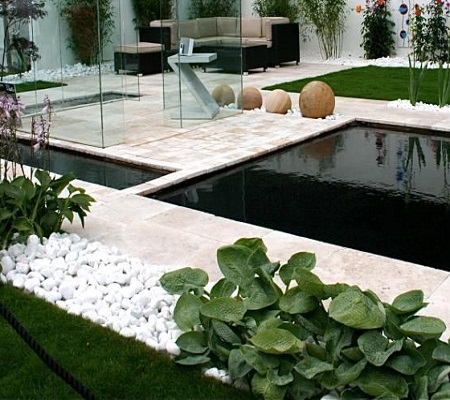 If you are looking for beautiful stones or pebbles to decorate your interior and exterior living space, or to create your comfortable garden, our pebbles will meet up with your demand on both quantity and quality; please don't hesitate to contact us to have best offer and more details of our products.
NO.18 SON HA MINERALS COMPANY
Factory: Mam Xoi Mountain, Thanh Son Commune, Kim Bang District, Ha Nam Province, VN
Telephone: +84 936 212 598
Hotline: +84 986 358 011 (Whatsapp / Wechat) - Mr. Thomas
Email: export2@shcgroup.vn
Skype: export2@shcgroup.vn